When I first considered contributing something on last year's International Experimental Media Congress to INCITE, all I could think about was how little of it I actually remembered. I recalled a thought provoking talk by Hito Steyerl on issues of labor within the arts, considering the similarities between factories and museums (art spaces in general), which now so often operate on the backs of unpaid workers. Steyerl's eloquent weaving of threads from Lumière's Workers Leaving the Factory (1895) to the cinema which now exists in the original factory space (and where the film is often projected) not only pointed toward the irony of the film (re)entering the factory doors but also raised issues on how our definition of "work" has shifted since the film was created in 1895.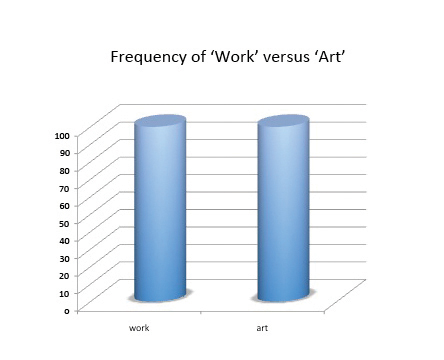 Fig. 1
Another memorable moment was an inspirational presentation by Ed Halter who pointed out the ridiculousness of discussing institutionalization in broad terms as if to imply that today's artistic communities are less free (or experimental or avant-garde or… whatever) compared to their (supposedly) less institutionalized counterparts of the past.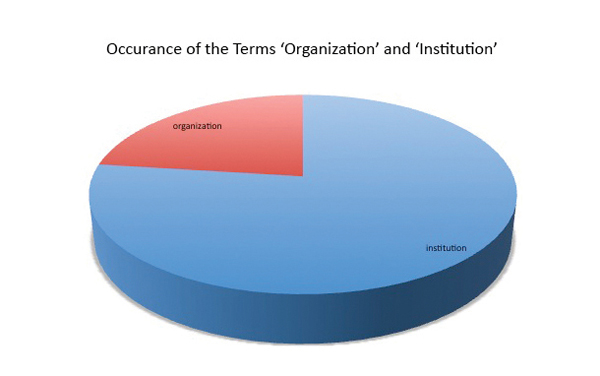 Fig. 2
After looking back, I realized the fact that I didn't remember much wasn't necessarily a reflection on the Congress itself as much as my own often less-than-perfect memory, but I was still disturbed by it. The thought that so many people spent so much time and energy discussing things, which, I, for the life of me, could not recollect, made me wonder. What was it all about? What did I walk away with? What was the point?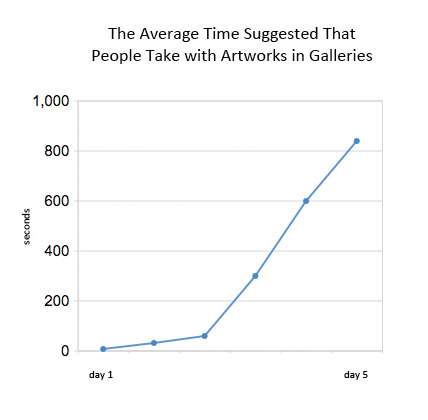 Fig. 3

In an effort to try and answer some of these questions I set out to recall what was actually (literally) discussed during the days I spent sitting in OCAD's giant auditorium. Using recorded audio archives provided by the Congress organizers, I began analyzing just that — what was actually said. After many hours of listening and transcribing, however, I found myself not far off from where I began — now I knew what was spoken throughout the Congress but I was still not sure about what was actually said. Maybe this has more to do with what I heard, and perhaps more importantly, what I didn't hear. For instance, I heard a lot of grumbling under the surface — a lot of that same old debate of medium and medium specificity. A lot of the same old us versus them, film versus art, gallery versus cinema — conversations I have never felt particularly interested in. Aren't we all artists? But maybe it's just me, maybe this is what other people actually do want to talk about and so I wondered — what did I want to hear?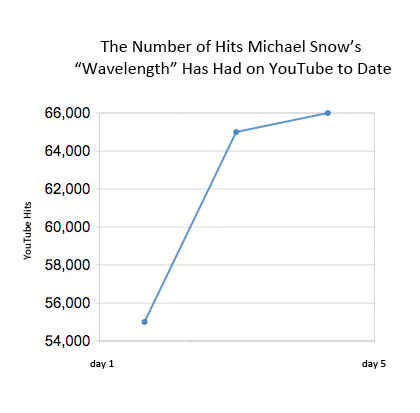 Fig. 4

As an artist and educator I often find myself gravitating toward talks and presentations in order to be inspired — to listen to ideas I hadn't considered before, to hear something new. It's the same reason why, as an educator, I enjoy working with those of a different generation. I want to understand how they see the world and how this might be different than my perspective. I want them to do something new, to carve out their own paths, not to copy what those before have done. To change things. I want to be inspired, to be introduced to new and different forms of thinking and I find little inspiration in questions that inevitably come down to semantics, such as, trying to define media or the cinematic. To me, many of these discussions feel of a different time, one that I don't so easily relate to, and, in the end, quite pointless, since a consensus seems far from reachable.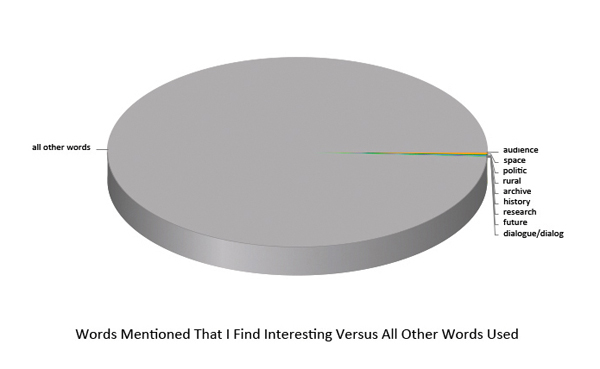 Fig. 5
Despite all this, revisiting the Congress for a second time did remind me of some of the inspiring ideas presented throughout the week: David Teh's suggestion that we look to the oral and performative traditions of pre-cinematic cultures as a way to create a new media theory for the contemporary moving image; Konrad Becker's rousing discussion on the relationship between technology and the military-industrial complex; Ayisha Abraham's introduction to her work with students and community building an online moving image archive in India; Vera Frenkel's thought provoking comments on archives and their role in shifting our "perceived nature of truth"; and an inspirational statement by Irina Leimbacher denouncing the separation so often disputed between the cinema and the gallery, suggesting it's not that certain forms have migrated from one exhibition space to another (from the black box to the white cube) but that different events are happening in both. Her insistence that the critical traditions of both worlds "which sometimes pretends the other doesn't exist, sometimes pretends that the other doesn't know what its talking about, need to interact" in order to push critical work forward was a refreshing and much needed moment.

To me, these presentations went beyond considering the state of things within the film/video/sound/media/art/new media/whatever (dare I say who cares) world and instead put forth new and exciting ideas as to how things could be done within it.

In the end I was left with a lot of words–80,479 words to be exact.[1] I hereby offer a few visualizations in an effort to consider how much space certain ideas occupied throughout the discussions.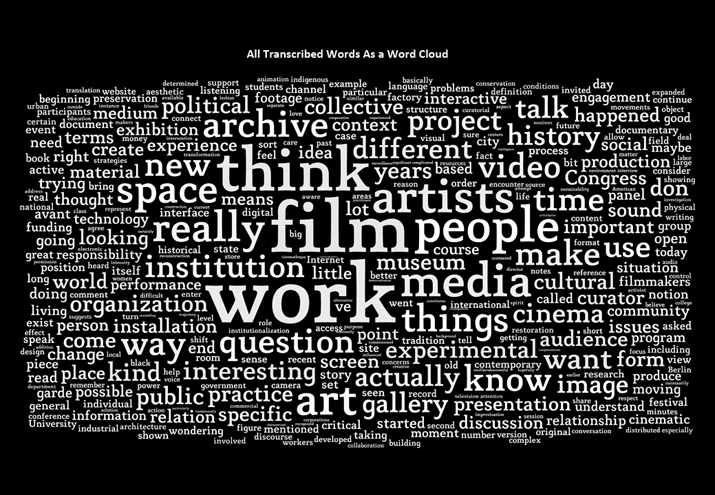 Fig. 6